Alhambra Health and Rehabilitation Center not only cares for our residents and their families but we give a supportive environment to our employees. We do not take one day for granted and we know how blessed we are to be able to show love and support.
---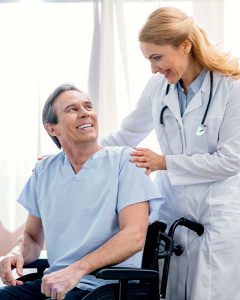 At
Alhambra Health and Rehabilitation Center,
located in St. Petersburg, FL, we are dedicated to helping our residents maximize their potential and live their lives to the fullest. We offer a modern, comfortable and secure facility staffed by caring professionals where each individual receives the finest sub-acute medical care, rehabilitation services and 24 hour skilled nursing care.
We understand this may be a difficult time for all concerned and we are here to provide the support your loved one and your family needs during this period of transition. We are committed to maintaining a facility where compassionate health care, nursing, and rehabilitation services are provided in an environment of respect, dignity and personal attention to the needs of the individual.